Our private and tranquil 50 acre farm is conveniently located just minutes away from Kanata north in Dunrobin, Ontario. With over 50 years of equestrian experience you can count on us to provide knowledgeable care for your horse. Once a busy riding school, we have now transitioned to an adult oriented, boarding only, facility which ensures that our boarders have plenty of access to all amenities.
We've been home to many types of horses over the years – we welcome riders from different disciplines as well as older and retired horses.
We offer a variety of boarding plans including outdoor only, indoor, and something in between depending on your needs. Please contact us to discuss which option might suit you best. All of our paddocks are equipped with large dry shelters and also have access to water 24/7 throughout the year. As the season permits, all paddocks open up to their own large grassy pasture. Horses are maintained in small compatible groups whether for turnout or for full time outdoor living.
SkyLine Farm facilities include an attached 65' x 120' arena with sand/crumb rubber footing and a heated viewing lounge. Outside there is a full sized dressage ring as well as a smaller sand ring. Once the hay is off there is approximately 35 acres of hacking. More pictures of SkyLine Farm can be seen on our Facebook Page Skyline Farm Dunrobin.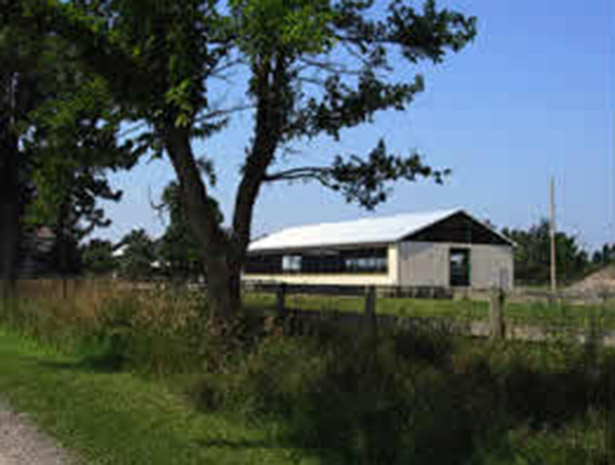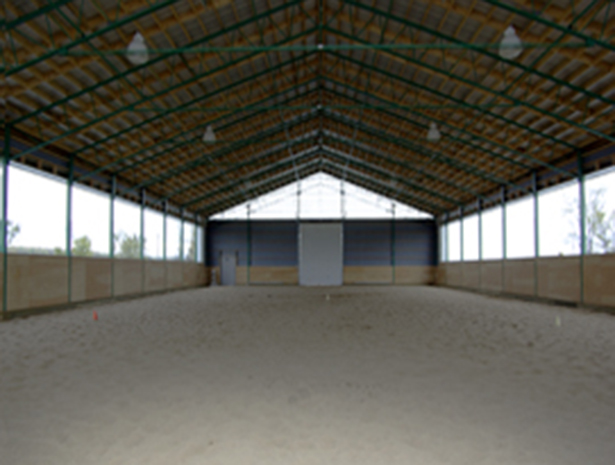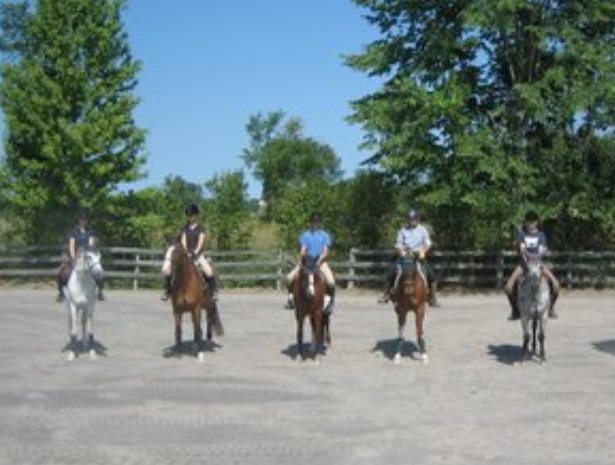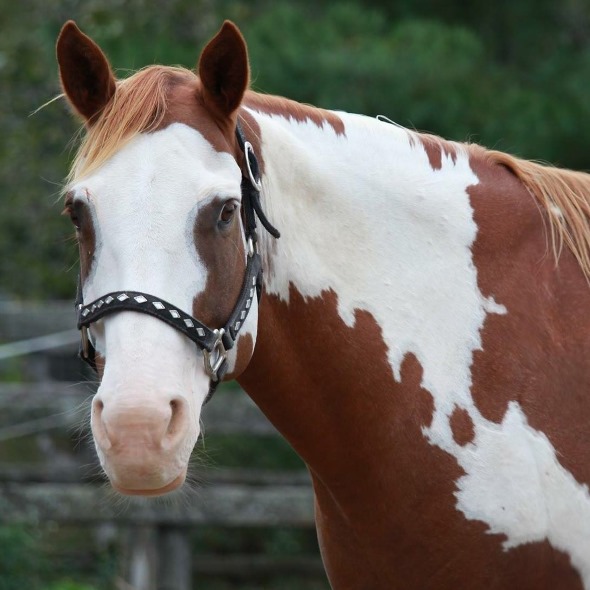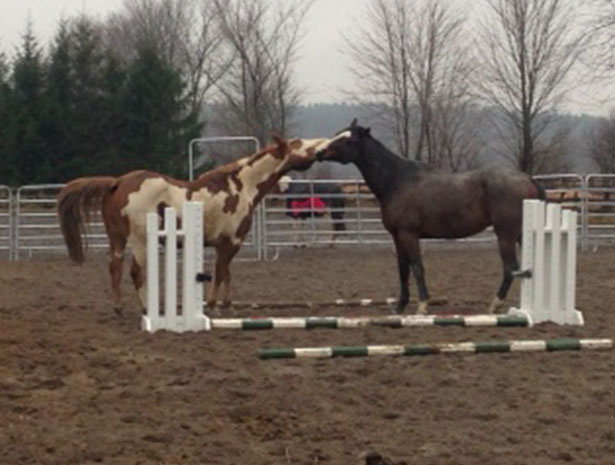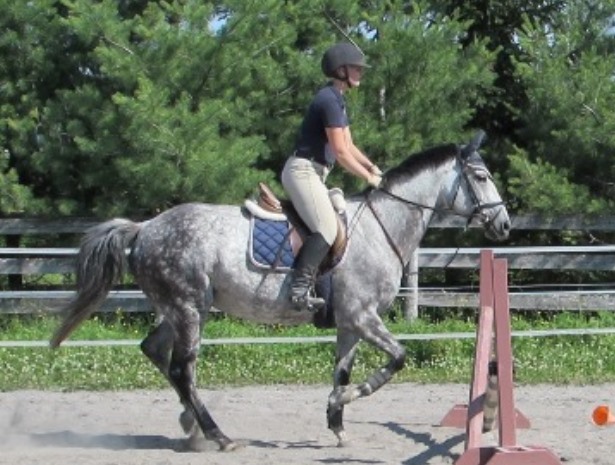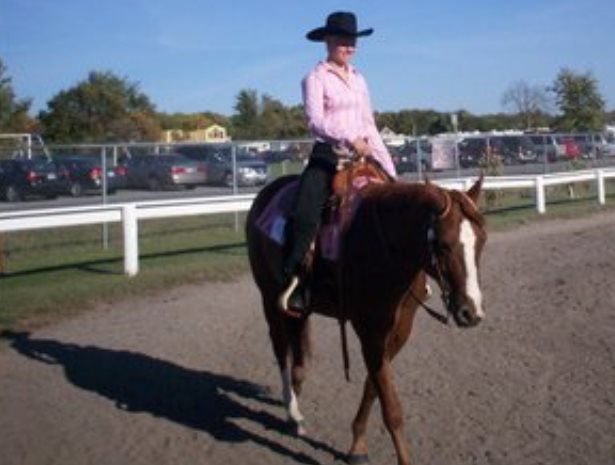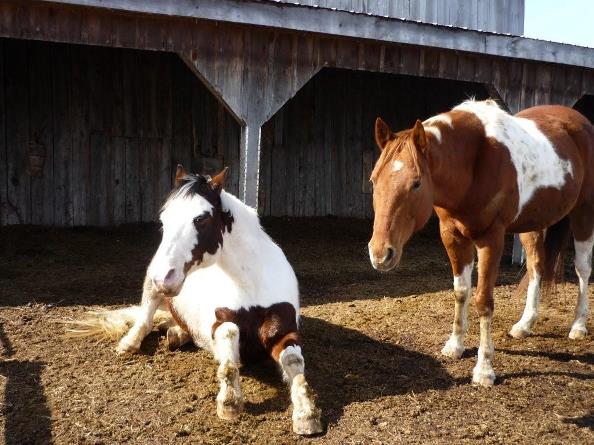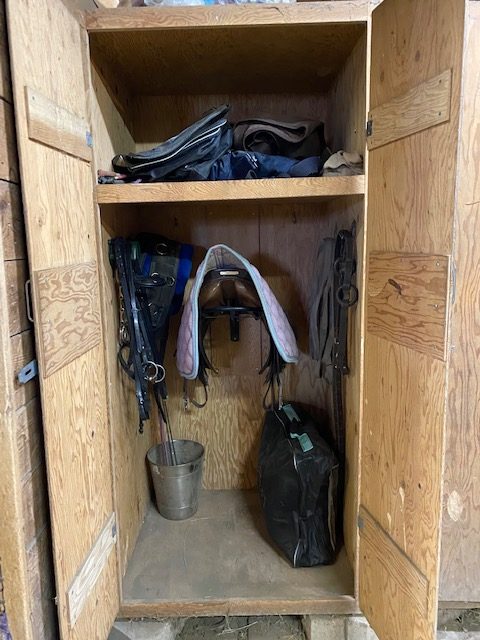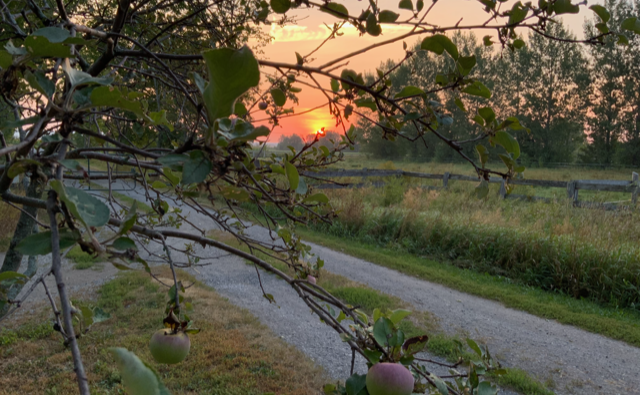 Boarding at SkyLine Farm
At SkyLine Farm we endeavour to care for every horse as one of our own. Our cosy stable with attached indoor arena features 7 horse sized box stalls and two pony stalls. For indoor board, each horse has an assigned box stall and when outside, they are maintained in small compatible groups in rail fenced paddocks and/or pastures with 24/7 access to shelter and water. In the summer the horses enjoy beautiful summer grazing in acres of pasture. Horses on outdoor board are maintained in small groups and also enjoy spacious paddocks/pastures with easy access to shelter and water year round.
Where possible we try to meet the individual needs of each horse – in general our daily schedule is as follows. Should horses be stabled, they are fed ample quality free choice hay three times daily however when outdoors or on turnout horses have free access to hay filled feeders. Owners provide all concentrates and supplements. Water is provided year round in large tanks (heated in winter) and checked daily. In winter, we turn out at 8 am and turn in around 5 pm. However in the event of inclement weather turn out hours may be reduced for the horses' comfort. In summer we switch to night turn out with horses going out around 9 pm and coming in around 8 am. These times may be adjusted earlier/later depending on weather conditions. Horses living outdoors are checked at their paddock a minimum of twice a day.
Boarders are required to be members of Ontario Equestrian and to sign a SLF Risk Waiver. Riders are required to wear an ASTM Certified helmet for all mounted activities. Horses must be vaccinated annually as per the recommendations of your veterinarian and receive an annual dental exam/float. Your own veterinarian, farrier and suitably qualified/insured coach are welcome. Boarders are responsible for arranging their service provider visits and handling their horse for same.
Please contact us for further information or for a tour of the facility.